HOT DOG TOPPINGS THAT WILL PUT KETCHUP TO SHAME!



JUST IN TIME FOR SUMMER GRILLING TIME….The next time you grill that hot dog, make sure you bring a few extra ingredients to surprise your guest!
Even though we try to avoid processed meats whenever possible, when you are

 LIVINGBUSY

, there will be days where it's simply a choice between fast food, microwaved food, or something quick that you can just grab from the fridge….hot dog is a great choice, provided you choose the right brand.
There are many hot dog brand out there, many boasting "nitrate free", "nitrite-free", "all-natural", "low-sodium", etc…. I scoured the internet, shopped at many different supermarkets….and there is only ONE brand of HOT DOG, that wins the golden crown without a doubt in my mind: APPLEGATE'S ORGANIC UNCURED BEEF HOT DOG
Hot dogs has a bad rep, but when you choose the right product, it doesn't have to be all that evil. This brand is made from cows that are grass-fed, with no antibiotics, humanely raised, and the list of ingredients contains no chemicals that we cannot pronounce: Organic Grass-Fed Beef, Water. Contains Less Than 2% Of The Following: Sea Salt, Organic Spices, Organic Dehydrated Garlic, Organic Dehydrated Onion, Organic Paprika, Celery Powder.
#1 Bacon-wrapped Sonoran Hot Dog, photo courtesy of DamnDelicious.com

1. Bacon-Wrapped Sonoran Wrap:  Wrap the hot dog in bacon, top with some avocado pico de gallo, grill, serve, eat! This Pico de Gallo is made with all fresh ingredients such as raw red onions, tomatoes, cilantro, and avocado. Drizzle some mayonnaise on top (yes, you can eat hot dogs with mayonnaise too, with the right toppings this can taste wonderful)! 


2. The Chicago Dog: if possible, use poppy seed hot dog buns, top with ripe tomatoes, yellow mustard, chopped white onion, dill pickles, sport peppers, and celery salt. WHATEVER YOU DO, don't add Ketchup!


3. The Atlanta Dog:  firm peaches peeled and chopped, pickled jalapenos, finely chopped Vidalia onion, celery seed, salt
hot dogs number 4, 5, 6, 7, 8




4. Chili Cheese Dog- A.K.A Coney Dog…Covered in beanless chili, mustard, and chopped onions, with Cheddar cheese sprinkled on top while the dog is still hot. Though more astetic to have the cheese on top, i'd put it at the bottom on a grilled bun and dog on top.
#9: THE SONORAN, photo courtesy of Men's Health Magazine
# 11: The Vegan Dog: photo courtesy of the print issue of Men's Fitness Magazine, July/August 2014 
#13: The Maxim Hot Dog
photo courtesy of Maxim.com
Photo Courtesy of Rachelraymag.com. LEFT: #15 the Seattle Dog, RIGHT: #17 the Deli Dog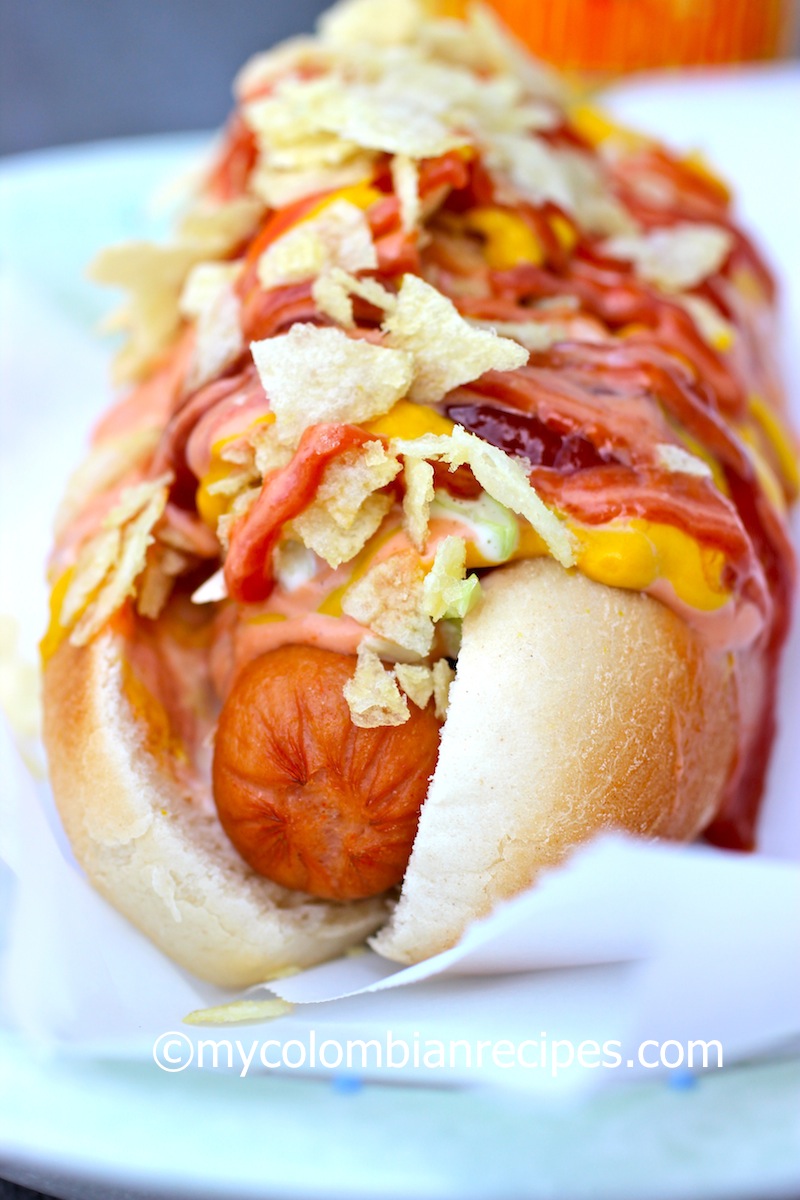 #18 The Colombian Dog, photo courtesy
of mycolombianrecipes.com